Based in Gibraltar and Malta, Eyas Gaming is a leading digital innovator offering market topping slots-led sites with content from all the top providers. Eyas knew that a progressive attitude towards compliance was required from day 1, and approached iGaming Academy early on in their development.
The company approached iGaming Academy in June 2021, looking for a fully integrated Learning Management System (LMS), complete with a clean sweep of compliance courses, so they could upskill employees in sync with rapid hiring and expansion plans. The company planned to use off the shelf compliance training in addition to it's own materials, and needed a platform flexible enough to host it all.
How did we help?
iGaming Academy was able to provide a broad range of compliance courses through our dedicated LMS. Eyas Gaming took on our Anti-Bribery, Anti-Money Laundering, Customer Service, GDPR, Information Security, Responsible Gaming, Cyber Security Awareness courses.
These courses provide not only compliance training but insight into the wider issues that threaten compliance and security, thoroughly grounding employees in both what is required, and what is expected of them, in order to maintain standards and contribute proactively to companywide compliance culture.
The portals flexibility allowed Eyas to upload their own content, such as referral programs and company policies.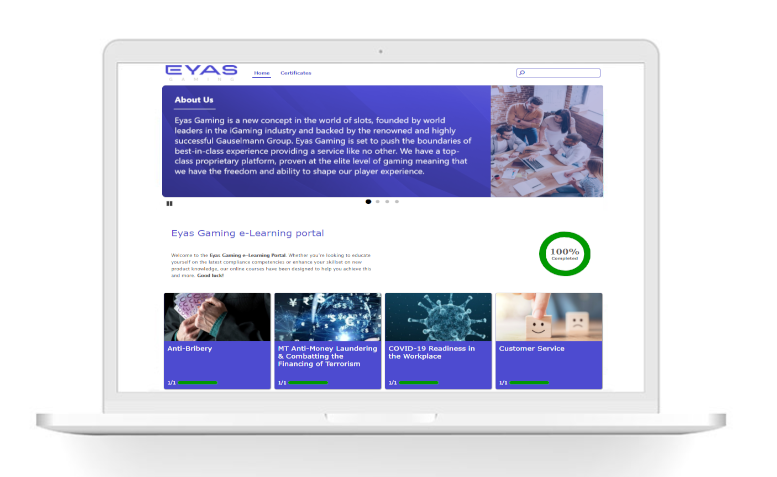 What was achieved?
Eyas grew rapidly, from a forward thinking group of 5, the company grew to over 60 progressive professionals, all trained on the LMS. Every employee understands their responsibilities and why they are important, ready to take on future challenges and complexities as Eyas continues to grow.
iGaming Academy is proud to have been there from the beginning, from startup to SME to conglomerate, we scale to suit. To that end Eyas is looking to add several more courses to it's impressive roster, including: UK Advertising Codes And Practices, Payment Card Industry Data Security Standard, Anti-Fraud and Payments Handling, and Equality & Diversity In The Workplace. We look forward to working and growing, alongside them.
"I cannot speak highly enough of the guys at iGaming Academy, they have helped me every step of the way and have provided an incredible amount of support. Right from Rebeka who talked me through the best options and has continually ensured that I am on the best plan, through to Liis and Becky who have been amazing at advising on courses and creating bespoke content for Eyas on our portal. They have also been super patient with me during the whirlwind of a start up! The courses are easy to follow and comprehensive both for experienced gaming professionals and those new to the industry. I wouldn't hesitate to recommend"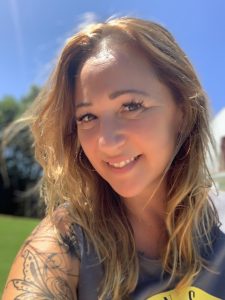 Helena Scone, Talent Acquisition Manager
Solutions: LMS Learning Management System
Total Trained: 60 users
Results: High quality training for the entire company 
---
Interested in learning more about our bespoke LMS solutions?
Our iGaming LMS Solutions delivers high-quality eLearning courses ideal for training regulatory compliance and key skills