Rootz is a leading iGaming operator, making leaps and bounds in automation software creation and implementation. Rootz unique platform is used by its casino offerings, including Wildz, Caxino and Wheelz. The company believes in leaving the mechanical to the machines and the creativity to its people, to deliver the very best in online gaming management software.
In keeping with it's forward thinking attitude, Rootz emphasises compliance culture in order to stay compliant and in touch with the rapidly moving iGaming world. With this in mind, the company turned to iGaming Academy to provide their staff with extensive training covering a comprehensive overview of the iGaming industry, as well as courses covering the latest compliance requirements including Online Sportsbook & Casino Management as well as a thorough understanding of compliance.
Compliance and service: Maximising value
We were able to offer Rootz our Introduction to iGaming course which provides a broad overview of the industry including its main features, issues and trends. To cover compliance requirements we offered Rootz our suite of compliance courses covering Anti-Money Laundering, Responsible Gaming, Information Security and GDPR.
In addition Rootz asked for customer centric and fraud prevention training, recognising the importance of the customer experience. We were able to provide our CRM course, designed to maximise the customer experience through effective CRM programming, as well as our Anti-Fraud course which heightens fraud awareness and educates staff on fraud prevention strategies.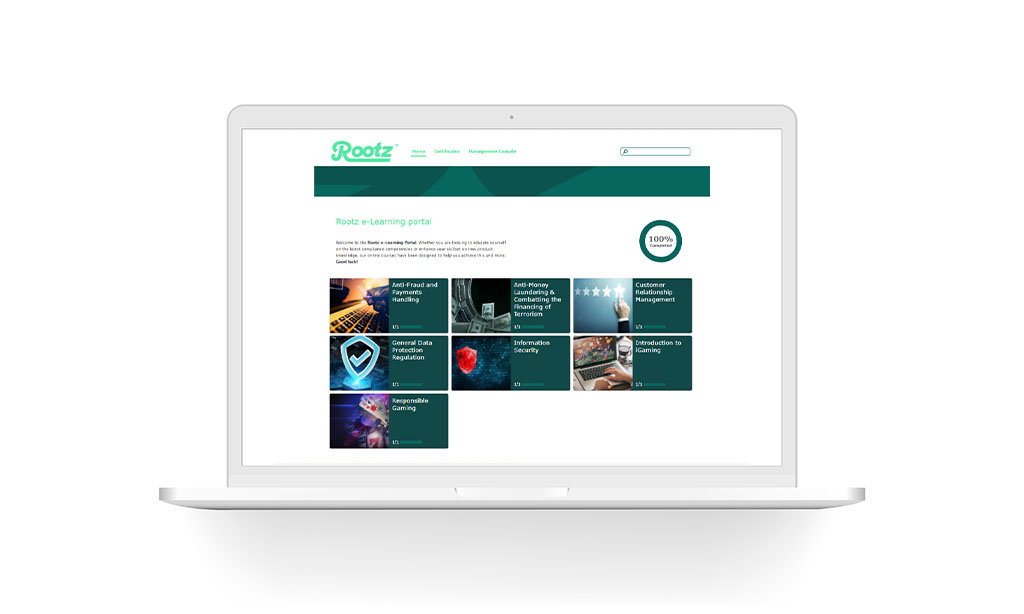 A dedicated learning culture sees rapid results
With such a dedicated organisation it is no surprise that Rootz has already trained 102 users since April, with a 100% completion rate. Rootz saw every course as an opportunity, a chance to invest knowledge and insight into their team that they would get back in compliance, performance and success.
"iGaming Academy has been a fundamental addition to our training needs. Their platform is straightforward and the way the courses are designed not only focus on compliance and overall knowledge of the iGaming industry, but makes them enjoyable to take as they are highly interactive. iGaming Academy does not stop there. They constantly research and update their material and online content to ensure that we stay up to date with all the fast moving developments taking place within the industry'' –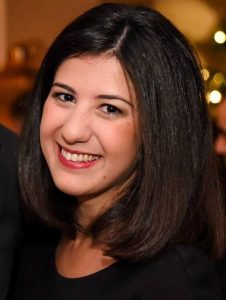 Christine Hili, Head of HR Rootz LTD
Solutions: LMS Learning Management System
Total Trained: 109 users
Results: High quality training for the entire company 
---
Interested in learning more about our bespoke LMS solutions?
Our iGaming LMS Solutions delivers high-quality eLearning courses ideal for training regulatory compliance and key skills