IGA Training is delighted to introduce Impact Academy, a new brand offering high quality training for the hospitality industry.
Introducing Impact Academy: High Quality Training for the Hospitality Industry
Impact Academy provides training for hotel and hospitality professionals of all levels on key industry skills including branding, service culture, leadership, quality assurance, upselling and more. Training is available individually via eLearning, as part of a bespoke training package or delivered via a fully-bespoke LMS platform.

Multiple eLearning courses are available now or soon, including: BRAND ENERGY [Bring your brand to life through delivery of an on-brand Service Culture]; UPSELL FOR SUCCESS [Maximise revenue potential through understanding the Power of Upselling]; and PROBLEM RESOLUTION [Gain an in-depth understanding of the benefits and some tips for success of effective Problem Resolution]
Learn More: impact.igacademy.com
Brought To You By IGA Training
Originally known for its iGaming Academy brand, IGA Training now delivers training to multiple industries including iGaming, Blockchain and Hospitality. Over 30,000 professionals learn with IGA Training every year, and the business serves 60+ clients. igacademy.com/about-us
In Partnership With Impact Consulting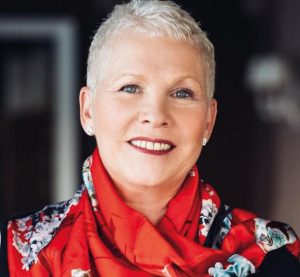 Impact Academy was founded in partnership with Impact Consulting, a highly accomplished, internationally-experienced hospitality consulting firm led by Robyn Pratt.
Robyn's 40+ years' hospitality industry experience has informed the development of Impact Academy's exclusive course portfolio:
"It is very exciting to launch Impact Academy which has been a long-term dream of mine. These online modules have been developed based on my 40+ years in the hospitality industry with a goal to provide the learner with easy to follow but meaningful content. The modules can be revisited as a refresher as well and our purpose is to support individuals and companies to achieve long-term customer loyalty which in turn leads to growth and success for all."​