United Remote is a pioneering international aggregator based in Malta. United Remote provides user-friendly white label solutions for the iGaming industry, in addition to creating innovative, fun to play games. The company prides itself on a strong organisational culture focussed on self-development and value to operators. Compliance is a key part of this culture, with the company leaving no stone unturned on its quest for perfection.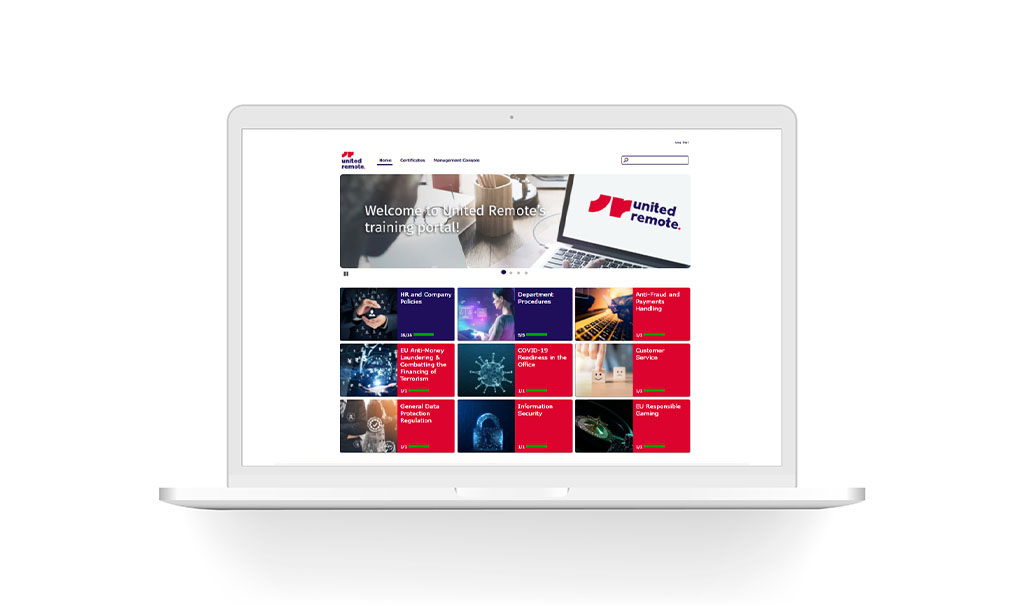 United Remote Compliance Training Program
Compliance training is essential at United Remote, evident from their continued dedication to iGaming Academy's training services since 2019. In addition to the extensive internal training United Remote staff receive, the company trained over 150 employees using our key compliance courses including AML, Responsible Gaming, GDPR, Information Security, Anti-Fraud & Payments courses.
This year, United Remote has continued to broaden it's compliance efforts by adding our Cyber Security Awareness course to its training portfolio. Cyber security has become an extremely important issue in iGaming, so we are delighted that United Remote made the decision to present the training to the entire company.
Compliance Culture: Dedicated
United Remote actively practices a companywide culture of compliance, using our training hub to host a variety of their internal operational and compliance programs. Last year the company achieved an impressive 100% completion rate across all courses and expects 2021 to be no different.
After shoring up data security last year as part of it's bid for ISO 27001 certification, achieving companywide cyber security awareness will be the next step in United Remote's compliance crusade.
United Remote:
iGaming Academy's training builds employee confidence, strengthens industry knowledge and teaches job responsibility. We believe this not only improves our compliance knowledge but also enhances our business performance as our teams use their newfound insight to excel.
The refresher training in particular has allowed us to stay on the cutting edge of industry development. Thanks to the iGaming Academy we own our future, continuing to create and host state of the art casino games with passion and perfection.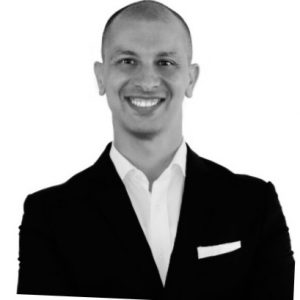 Christopher Grech Bonett
Head of HR
Solutions: LMS Learning Management System
Total Trained: 158 users
Results: High quality training for the entire company across multiple locations
---
Interested in learning more about our bespoke LMS solutions?
Our iGaming LMS Solutions delivers high-quality eLearning courses ideal for training regulatory compliance and key skills