By offering a 'fast-track' training pathway for repeat learners with prior knowledge, you'll keep employees happier, save everyone's time and achieve compliance requirements more efficiently.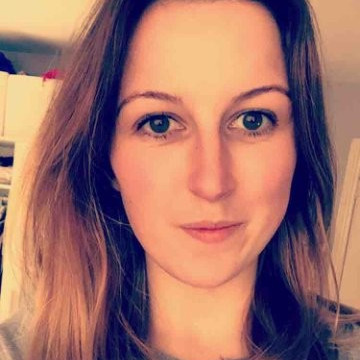 by Hannah McInerney, Senior Content Manager
Regulatory compliance obligations often require employers not only to 'train', but also to 're-train' their staff on an annual or regular basis. 
There's logic and reason to this requirement. We're all prone to lapses in memory, and when it comes to critical compliance subject-matter, it's critical that our understanding and specific knowledge is fresh and relevant. Repeated training helps ensure high standards.
And yet, there is not a single employee in any company, anywhere who will relish being subjected to training content with which they are already familiar. Annual training requirements can become a 'waste of time' or a 'checkbox exercise'.
Worse still, employees can also feel seriously disrespected by their company. "Why are they making me take this training again, when my knowledge is already comprehensive?"
It's a situation many of us can surely relate to.
The Solution: Pre-Test For Existing Knowledge
When training is necessary, there is a simple solution to keep repeat learners respected and engaged. We call it 'pre-testing'. 
On courses that require regular refreshers – like many of our iGaming compliance courses – we start by running a short test for understanding. If the learner achieves a high score (and, we tend to set the bar quite high), they're taken directly to a condensed 'fast-track' version of the training.
Those whose knowledge hasn't quite stuck, meanwhile, are directed to take the full training course, providing an opportunity to re-familiarise and secure that crucial knowledge for future.
It's a simple solution, but one that we find learners are hugely grateful for. 
Plus, there's a huge amount for employers to like too, such as:
Achieve compliance requirements with less requirement for HR to be pushing time-intensive training

Data collected on repeat learners' subject-matter retention from previous year

Identification of knowledge-gaps, allowing training focus

Efficiency savings, freeing employees' time for non-training activity

Happier, more 'respected' employees who see training as a positive and beneficial activity, rather than a 'distraction'
Up To Date Compliance Knowlege: Our Commitment
At iGaming Academy, we update our suite of compliance and skills training courses on (at least) a quarterly basis, reflecting relevant new regulations and guidelines, as well as other important factors.
For our clients, this means that a training contract with iGaming Academy offers genuine 'peace of mind'. You can rest assured that training will always be up to date and relevant.
So, if the content's there, it's just a case of ensuring employees complete the required training. With pre-tests, along with our other core LMS features – like email reminders, in-depth admin reports and more – that task is easier than ever before.
Want to know more about how it's done? Just get in touch!
To find out more about iGaming Academy, including our compliance eLearning courses and LMS platform Contact Us to arrange a consultation today.