White Hat Gaming, a leading, state-of-the-art and fully regulated iGaming platform offers a secure, scalable and flexible solution for their clients across the industry. With a growing number of offices and clients, White Hat Gaming truly has an international footprint, and with its staff headcount constantly increasing, a solution to effectively and efficiently train all staff and clients on multi-jurisdiction core compliance topics was required.
A Strong Company Culture
White Hat Gaming's core mission is to ensure that its customers enjoys its services in a safe, secure and supportive manner, with trust and integrity of its staff being two of their core company values. One way in which they maintain this overarching mission and internal culture is by ensuring that all staff and clients receive up-to-date compliance training on an ongoing basis.
A B2B Academy For All Staff And Clients
iGaming Academy provided White Hat Gaming with the tools necessary to achieve this requirement by building a bespoke online Learning Management System (LMS) that was tailored to their specific needs.
The LMS not only allows them to host iGaming Academy's multi-jurisdiction core compliance training that has been customised to suit their business, but they are also able to give staff access to internal training and policies that they need to review and approve through the system.
All client and staff training on the White Hat Gaming LMS is easily trackable via audit-ready management reports which allows the company to keep on top of training results and completion rates, a feature that the platform provider has also utilised to reward those who achieve top scores in their training.
"iGaming Academy are a leader in the learning and development field for iGaming, and they've provided us with a fantastic solution that combines their advanced learning modules with our own content, policies and processes. This holistic approach has enabled us to ensure that all our staff are adequately trained on an ongoing basis, both to internal and external requirements. The LMS has been positively received throughout our global operations which has been reflected in our great uptake and completion rates."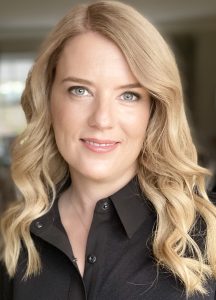 Emma Richardson
"General Counsel and Head of Legal, Compliance & Regulation"
Solutions: LMS Learning Management System; Custom Course Content
Total Trained: 430+ users
Results: High quality training across multiple multiple locations
---
Interested in learning more about our bespoke LMS solutions?
Our iGaming LMS Solutions delivers high-quality eLearning courses ideal for training regulatory compliance and key skills