Training portal launched in April 2022.
Over 40 active users in 6 different locations.
Courses provided: AML US, RG US, Cyber Security, Information Security.
100% course completion across all courses.
Who are PlayStar?
PlayStar is a gambling operation that has been established to create an online casino experience like no other for players across the USA. Launching in New Jersey in 2022 and Pennsylvania in the near future, PlayStar is looking to disrupt iGaming in the fastest growing region in the world with a game changing approach focused on personalisation, engagement, and customer experience.
What challenges were PlayStar facing?
PlayStar are looking to launch their online casino experience in New Jersey in 2022 and Pennsylvania in the near future, requiring their staff to be up to date with the US regulations. With their launch date coming soon, PlayStar needed a solution that could immediately provide them with the necessary training.
What did iGaming Academy provide?
iGaming Academy provided PlayStar with our bespoke Learning Management System (LMS) enabling over 40 staff members in 6 different countries to have access to the same content on demand. Along with access to our LMS, PlayStar currently have access for four courses, which are: Anti Money Laundering (AML) US, Responsible Gaming (RG) US, Cyber Security, and Information Security.
What were the results?
PlayStar now have an LMS that can reach their 40+ members of staff in 6 different countries with on demand courses. Since launching the training portal in April, their staff have gone on to have 100% course completion rate across all courses.
iGaming Academy are delighted to be working with PlayStar, and look forward to further provide them with their future training needs.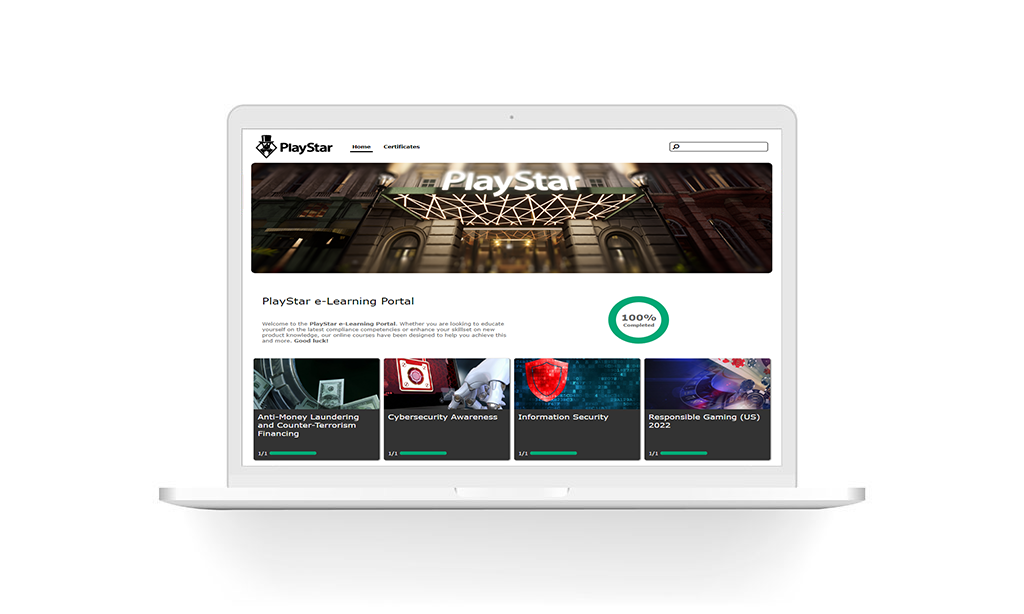 Why did PlayStar choose iGaming Academy?
"With PlayStar launching in 2022 in the United States, it was imperative that we had a training provider who could assist us in ensuring our staff were fully trained on all of the US's regulations: AML, Responsible Gambling, Cyber Security, and Information Security. Fortunately, iGaming Academy was able to help us in that regard; not only because they are one of the few training providers who offer US-focused courses, but because the quality and presentation of the courses are of such a high standard.
As Head of Compliance, my responsibility is to ensure that all our staff are trained in accordance with our regulatory obligations, and the iGA LMS allows me to see reports of who has and has not completed their assigned courses. I can then send staff automated reminders to ensure that training deadlines are not missed. We are proud to be a client of iGA, and look forward to a long and productive relationship with them."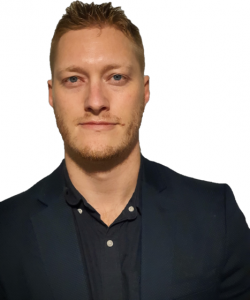 Lance McIntosh
Head of Compliance
---
Interested in learning more about our bespoke LMS solutions?
Our iGaming LMS Solutions delivers high-quality eLearning courses ideal for training regulatory compliance and key skills