Betclic Group is a leading online sports betting, poker and casino operator that's popular with customers across Europe. Licensed and regulated by various regulators across Europe, Betclic Group services a number of European markets.
Betclic Group's Compliance Training Programme
To fully comply with regulatory requirements, Betclic Group ensures that all staff are aware of their responsibilities and obligations. Betclic Group's compliance training programme covers anti-bribery, anti-money laundering and responsible gaming. In addition, the company trains staff on a wide range of other topics including cybersecurity, payments security and new regulation across Europe.
With over 500+ staff, multiple office locations (including Malta,  Bordeaux and Portugal) and a regular intake of new recruits, Betclic Group is committed to delivering quality training and ensuring that employees are constantly updated with changes in the industry as they happen.
Ensuring 100% Completions, Every Year
Partnered with iGaming Academy, Betclic Group achieves a 100% completion rate for its required compliance training.
All new recruits are assigned access to their training portal that includes multiple interactive eLearning courses. Completing each course – and the assessments within – is required as part of the Betclic Group induction programme, ensuring that all new employees fully understand their role in relation to each key regulation.
Betclic Group's custom online learning portal is accessible to all 500+ staff and also features bespoke training content developed by iGaming Academy exclusively for the company. eLearning courses are updated throughout the year, in line with updates to regulation and to include new information covering changes in technologies and gaming jurisdictions.
"We are very pleased to partner up with iGaming Academy as our online training provider. Over the years we have seen continuous improvements to their system, periodic updates to their content and consistent excellence in their support to us as their customer. They truly strive to support us as their client and they go the extra mile for us to make the most of their platform as a tool and to ensure Betclic employees are receiving the training they need."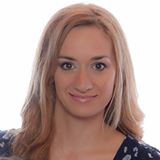 Geraldine Gilford
Head of HR & Office Management
Solutions: LMS Learning Management System; Custom Course Content
Total Trained: 1,500+ [over 500/year]
Results: High quality training across multiple European locations
---
Interested in learning more about our bespoke LMS solutions?
Our iGaming LMS Solutions delivers high-quality eLearning courses ideal for training regulatory compliance and key skills