Who are Delta Services?
Delta Services, a prominent player in the iGaming sector, has been making strides in the industry by offering comprehensive services to various online casinos and gaming platforms. Specialising in Slots and Live Casino, Delta Services recognises the importance of having their employees well-trained and up-to-date on Responsible Gambling (RG). Since 2018, Delta Services has collaborated with iGaming Academy to create specialised bespoke RG trainings for over 50 employees.
Why did Delta Services choose iGaming Academy?
Embarking on a search for a training provider that could address their specific RG training needs, Delta Services discovered iGaming Academy's website and were impressed by our extensive portfolio of courses. Their desire to train employees across multiple departments, from the Customer Service and Payments teams to the VIP and Team Leaders, iGaming Academy's bespoke RG training was the perfect solution for just that.
Delta Services recognises that the iGaming industry often requires professionals with practical experience and sought to bridge the gap in their staff's knowledge by providing their employees tailored and comprehensive training specific to their business' needs. Since 2018, iGaming Academy's customised course became the foundation for Delta Services' RG training program. The course facilitated an in-depth understanding of RG principles and practices, enhancing the company's commitment to maintaining a responsible gaming environment for both their employees and customers alike. Over the years, the training has taken place both in person and virtually, offering flexibility to their team members and those who work remotely.
Trainer's Excellence: Maris Shines Through
Expert industry trainer Maris Catania, a seasoned and knowledgeable professional from iGaming Academy's extensive trainer network, collaborated with Delta Services over the past number of years, and specifically in 2023, created a comprehensive 7-hour training session. The training provided a robust foundation for team members with limited prior experience, while also acting as a valuable refresher for the industry veterans that were present.
"Maris' unique perspective, enriched from her experience at Kindred, had the ability to simplify complex RG concepts while retaining industry-specific relevance proved invaluable to our team. Her expertise really shined through when explaining complex RG topics in simple yet practical ways relating to our business."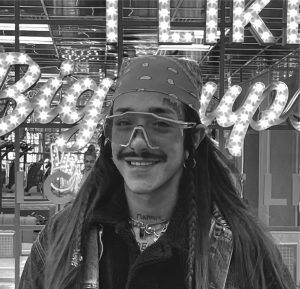 Kain Gatt, Customer Service Team Leader
Strong Recommendation for iGaming Academy's Bespoke Trainings
When asked whether they would recommend iGaming Academy to others in the industry, Kain's response was unequivocal: "Yes definitely!". He highlighted the positive atmosphere of the training sessions and the accessibility of the iGaming Academy team, more specifically Marija Bozic, who organises our bespoke tailored solutions.
---
Benefits Of Working With iGaming Academy For Bespoke Training
The partnership between Delta Services and iGaming Academy showcases the importance of tailored training solutions. By offering bespoke comprehensive courses, either in person or virtually, featuring expert trainers, and fostering a positive learning environment, we take great pride in helping our clients enhance their team's knowledge and understanding of industry specific topics, from Responsible Gambling, Anti-Money Laundering, iGaming Strategy and many others.
If you're looking for bespoke training specific to your business', or an individual within your organisation, reach out to Marija at marija.bozic@igacademy.com, she'd be happy to help.