iGaming Academy is pleased to announce an exciting new partnership with Rubik Talent Ltd that will seek to address the iGaming industry's ongoing tech talent shortage.
The new scheme will support iGaming employers to recruit graduates for a wide range of specialist IT roles including software development and data engineering. Rubik will source and hire graduates on employers' behalf, whilst iGaming Academy will provide access to industry training.
Bridging The iGaming Skills Gap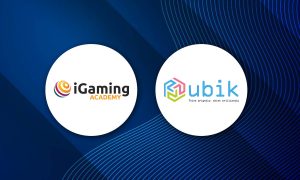 This 'first of its kind' offering will bridge the skills gap by sourcing graduates and providing combined industry-and technology-focused training. Employers can expect to receive high quality new recruits with the potential to fill critical roles.
Talent shortages have provided significant challenges for the rapidly-expanding iGaming industry. Rising demand for limited skills resources has, in some cases, led to unsustainable cycles of talent sourcing and bidding wars. To meet the long-term demand for talent, graduate hiring schemes and effective training will be critical for the industry.
According to Pentasia recruitment's Head of Tech, Robert Gray, "a global shortage of tech talent, unfilled technical vacancies continue to cause pain across the online gambling industry."
Diversity and inclusivity will be central to the new scheme's approach. Rubik and iGaming Academy are committed to developing career opportunities for underrepresented groups and improving diversity and inclusion across iGaming.
Industry and Technical Training For Graduate Recruits
Graduate trainees sourced by Rubik will receive a full training programme from iGaming Academy, including access to a suite of interactive gaming compliance and job skills courses.
Software and data engineering training will also be available as part of the programme, teaching graduate recruits gaming specialist technologies and applications including high-demand skills such as Python, Javascript and data engineering.
iGaming Academy courses available to Rubik graduates will cover:
The history of iGaming
Games of chance vs games of skill
Anti-Money Laundering
Fraud prevention
Responsible gaming
iGaming products
Job areas within the industry
GDPR (KYC)
Bonus structures
iGaming myths and misconceptions
Software development and data engineering training will include:
Languages: HTML5, Javascript, C# / .NET, Java, Python, R, SQL
Applications: Azure, PowerBI, Tableau, Kakfa, Google Cloud
Data professional skills: Engineering, Analytics, Pandas, Literacy, Machine Learning
The scheme is also available to fintech employers in a partnership between Rubik and iFinance Academy, with training offered including An Insiders' Guide To Payments And Payments Systems.
For further information, visit rubik-talent.com or Contact Us to enquire or arrange a consultation.